Of course, you don't have to play the guitar sitting down. If you want to play standing up, you'll need a holder or a strap so that the guitar "hangs on you", and you have your hands free to play. Unfortunately, not every guitar has buttons to attach the strap. The straps have holes at the ends so you can put the strap on the holder (buttons). On an electric guitar, these are often included by the factory, since people like to rock out standing up. Some acoustic guitars will also come with factory-installed strap buttons, but not all. At Artesano, for example, gold-colored strap pins are attached to our "stage guitars", the Sonata Cutaway models.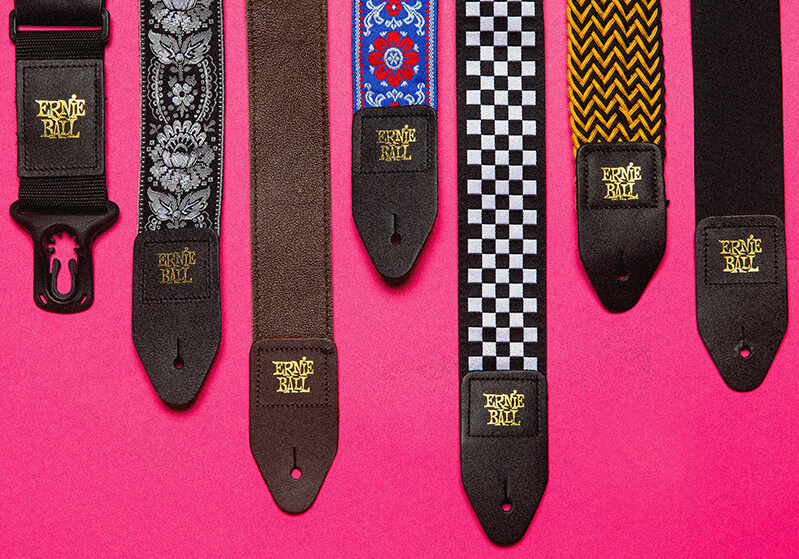 But there are other ways to hold the guitar on the body without strap buttons. For example, there are straps that you can put around your neck and let the guitar hang from your body by hooking it into the soundhole.
How to install a strap button
You can find regular strap buttons at guitar stores. They are simple to install, but you should be careful where you attach them. With a classical guitar, you should NOT attach them to the rib or back. This could run the risk of cracking of the wood. There are specific spots to attach such buttons. The preferred approach would be to purchase these buttons at a guitar shop that can also install them professionally. This video shows you how to do it yourself.
Comfortable guitar straps
Leather guitar straps are often more comfforbtale than nylon or plastic straps. Guitar straps come in a wide variety of designs. They are printed, sewn or studded. Heavier guitars can create a lot of strain on the neck, back, and shoulders and can lead to long-term tension and pain. A narrow, cheap plastic strap is going to be far less comfortable than wider leather strap. If this is made of soft leather, it also hugs the body nicely for added comfort.
High-quality straps are available, for example, from the manufacturers Ernie Ball, Levy's or Richter.
Top-heaviness
A guitar is top heavy if the head of the instrument pulls the instrument down when you take your hands away from the neck. This can be accounted for with the right guitar strap, however. A suede strap gives more grip. Or, alternatively, you can change the position of the strap button for a better balance. We suggest that these sort of adjustments be made by a professional.
There are guitar straps in a variety of shapes, lengths and materials. Often straps are made of imitation leather, leather, cotton or plastic. Leather straps are usually more expensive than straps made of plastic, because they are more complex to manufacture and the material is more valuable.
Secure hold of the belt
So-called "Security Locks" allow the user a sense of confidence when playing. Security Locks, (strap locks), are special buttons that are attached to the guitar and to the strap. A special button is installed where your existing strap buttons already exist, and then the strap is retrofitted with a clip that locks to these buttons. Check out the video of LOXX Security Strap Lock.
Beer bottle gasket
You can also secure your guitar strap with a beer bottle gasket. Clip-top bottles often have a rubber seal that you can simply slip over your button with the guitar strap. So the strap can not slip off. This is one of the cheapest options.